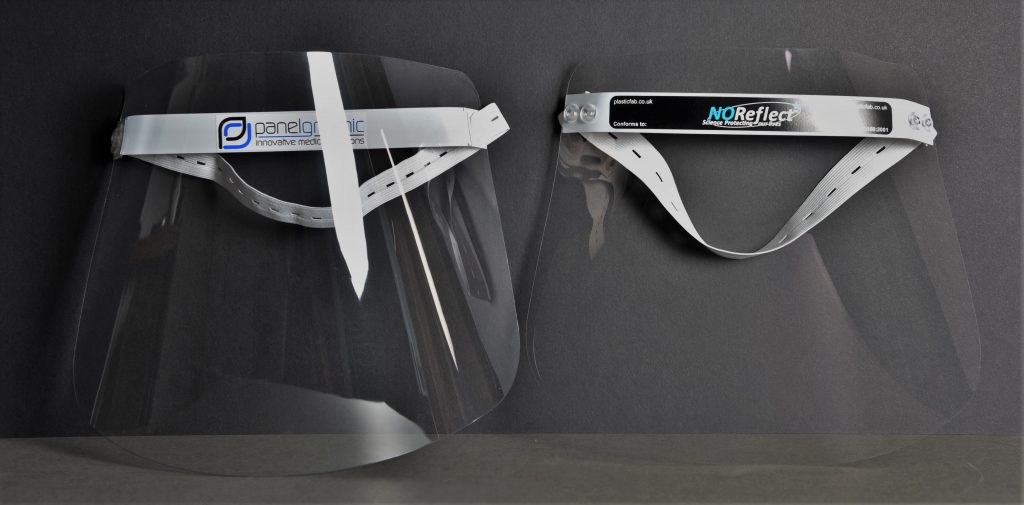 Norfolk Based Panel Graphic Ltd produce the World's First Anti-reflective face shield.
After 4 months of producing over 300,000 face shields for our NHS & Front line members plus those in the retail & customer facing industries, Panel Graphic have listened to concerns their customers have reported and have been working hard to develop a solution to eradicate the issues.  The main symptoms included migraines, fatigue, dizziness, and eye strain when having to wear a face shield for a prolonged period of time.
In order to prevent these, Panel Graphic have taken their 20+ years of display enhancing experience to develop a virtually weightless Anti-Reflective face shield: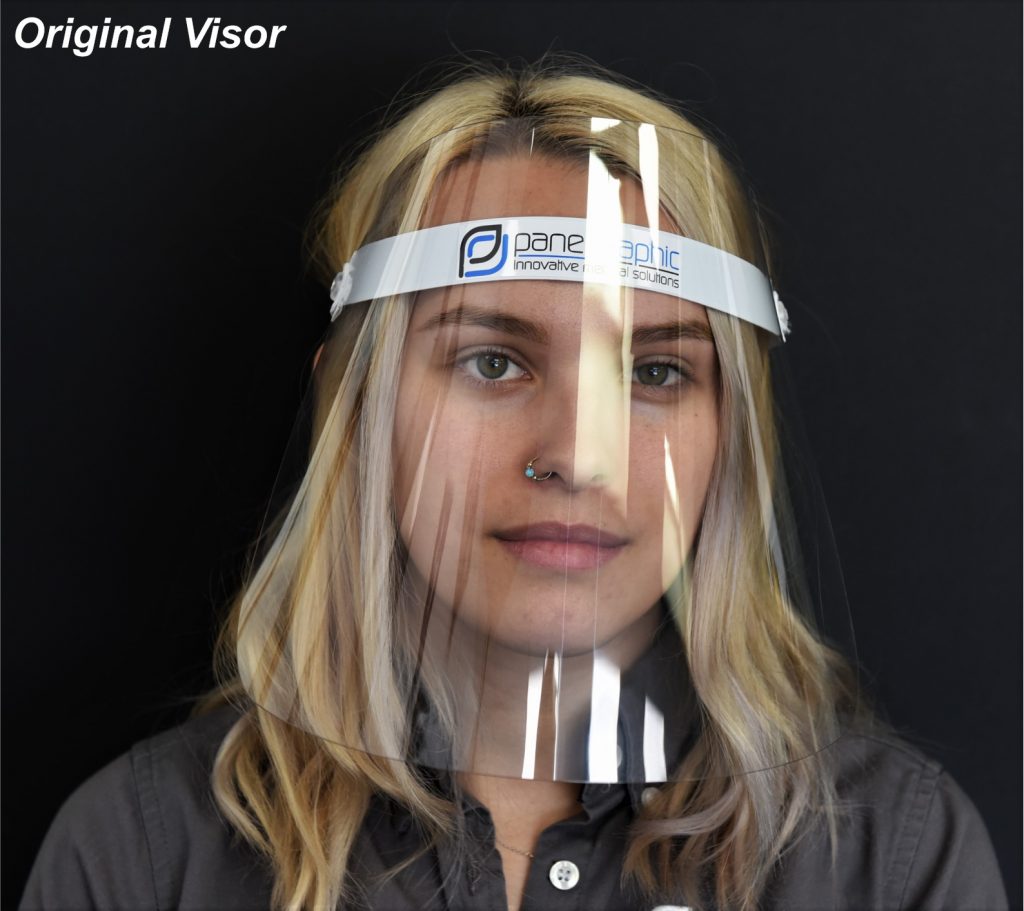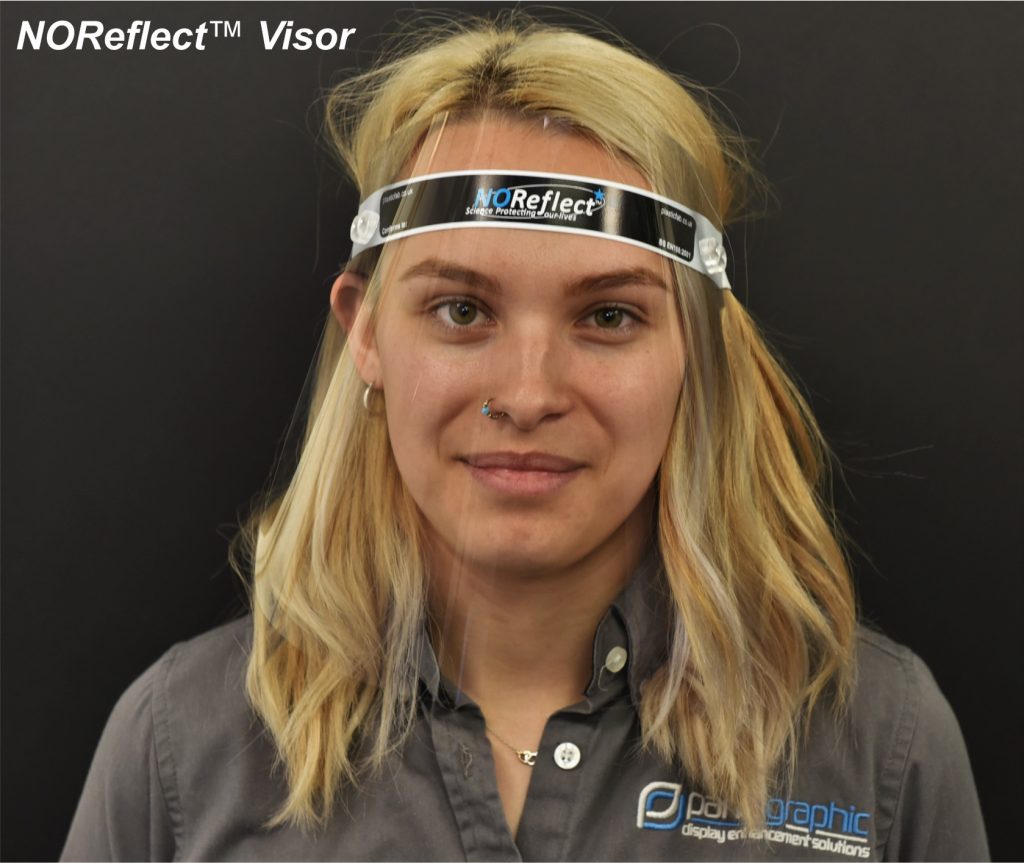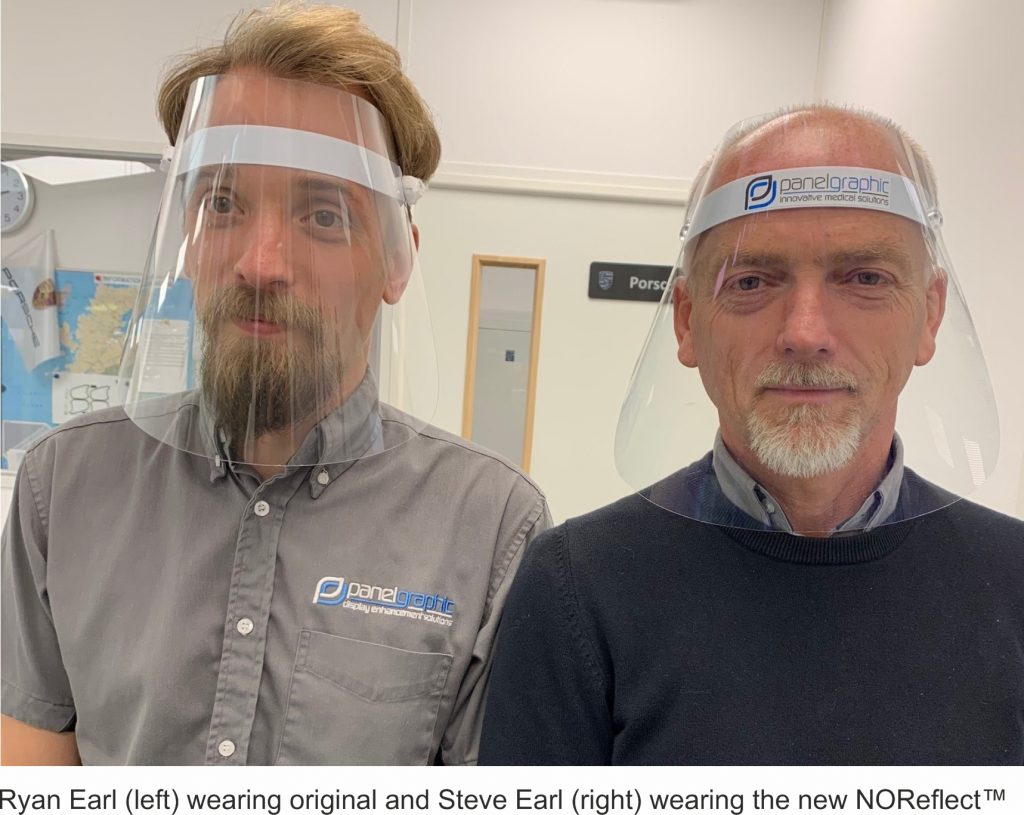 The NOReflect™ is a Worlds First.  It has been tried and tested to ensure the user experiences no negative symptoms whilst wearing it.  In fact – it's so light weight and crystal clear that you will soon forget you have it on at all.
Price List:
1 – 9 Quantity: £24.95 Each.
10 + Quantity: £19.95 Each.
100 + Quantity: Please call for further discussion.
* VAT is not chargeable on these products unless they are intended for re-sale.