We are very pleased to announce that our newest members of Staff Ben & Daniel have successfully completed their Level One CNC certification.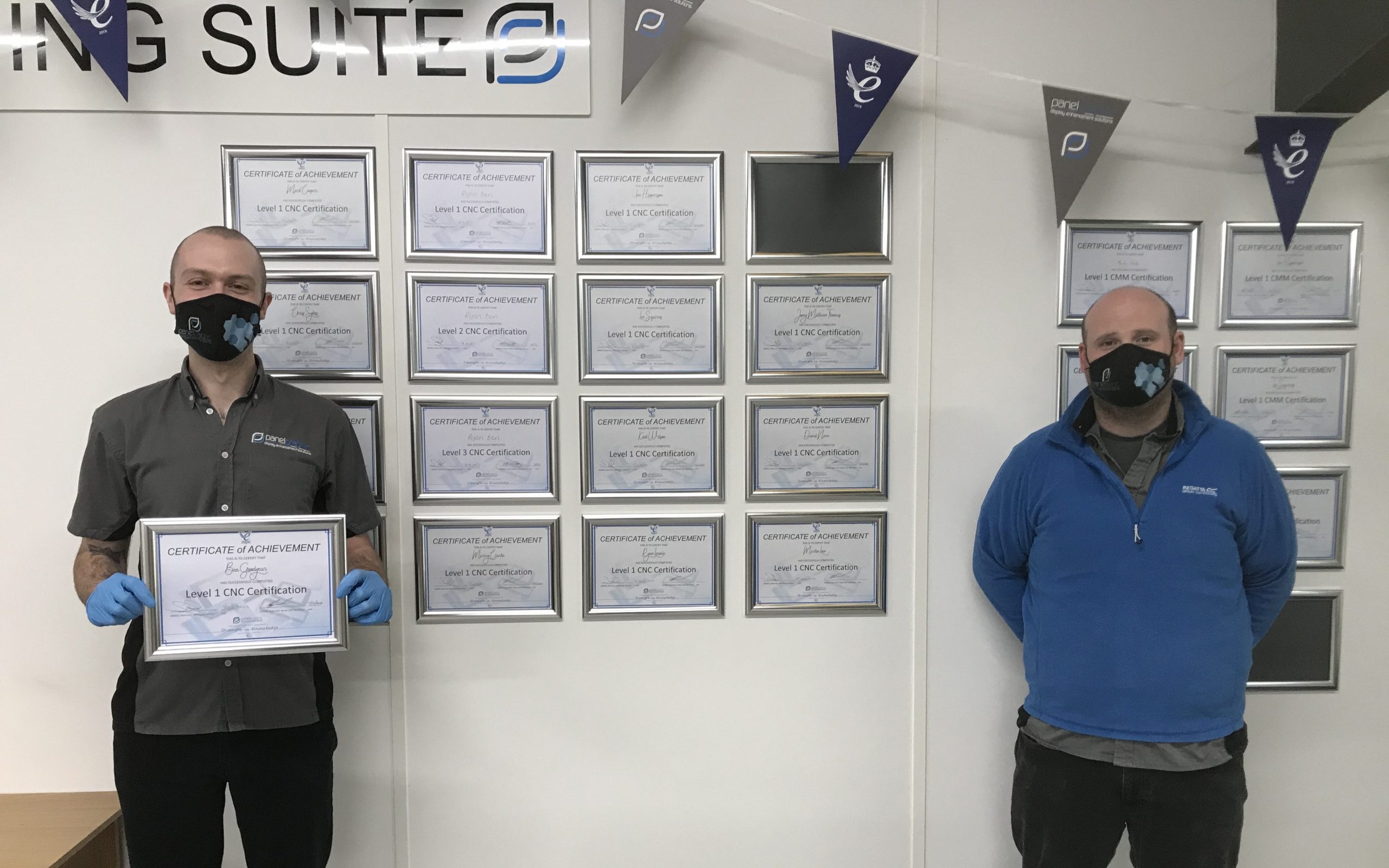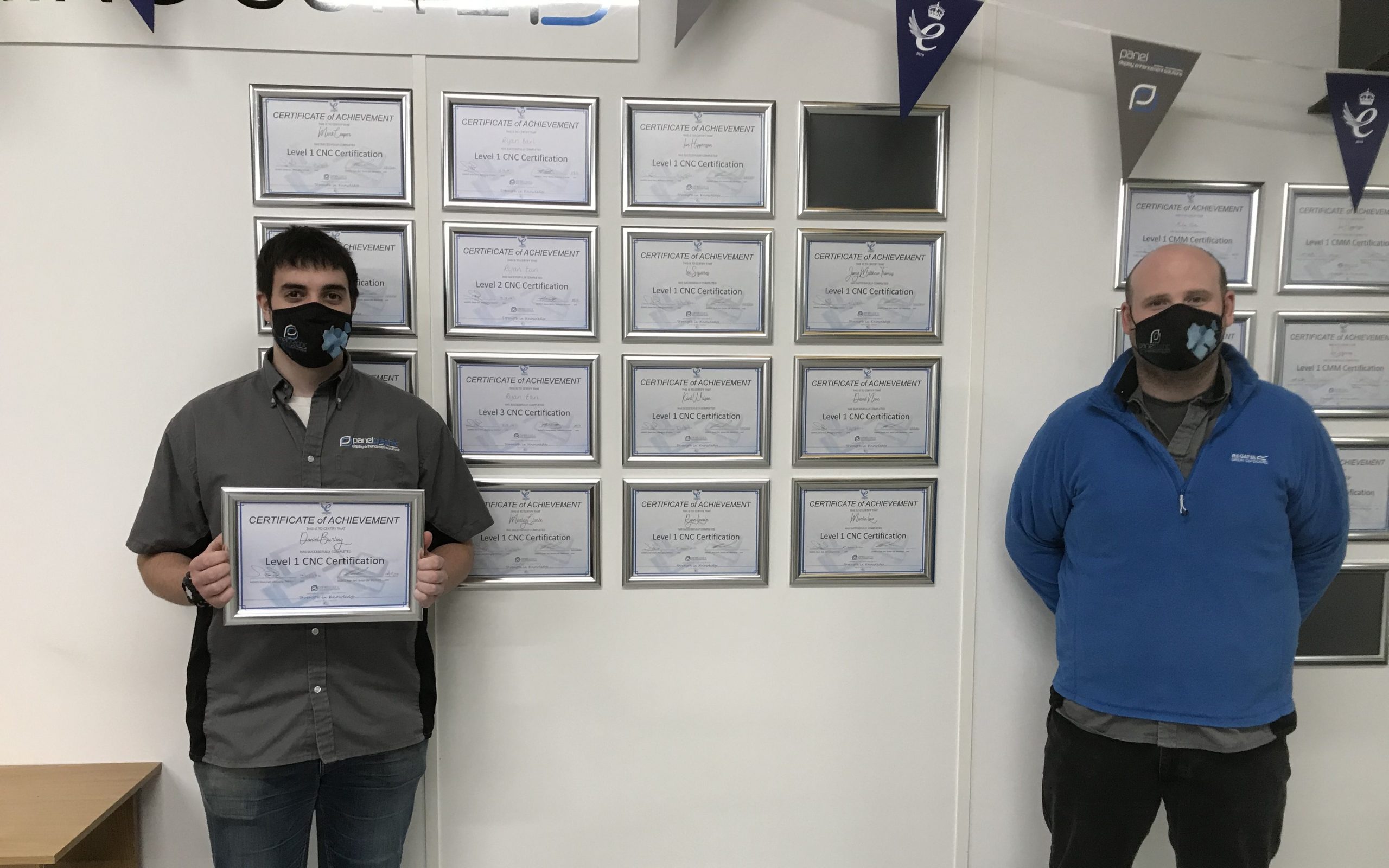 Ben has been with the company only 6 weeks and was delighted to hear that he'd passed his Level 1 CNC certification. What an outstanding achievement.
Throughout his training Ben has shown consistency and has shown eye for detail! He has always asked relevant questions, and shown a keen interest in learning as much as possible. Good job Ben, well deserved.

Kent Wilson, CNC department project head.
Daniel has been a part of the Panel Graphic team for 6 months now and was really pleased to find out he'd passed his level 1 CNC certification.
Daniel has shown great aptitude during his training and a great ability to absorb and retain information quickly and has further demonstrated consistency and an eye for detail. Well done Daniel, what a great achievement.

Kent Wilson, CNC department project head.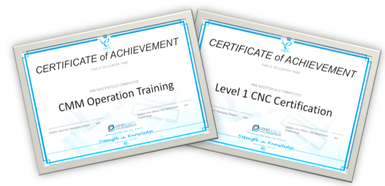 About our internal certification programs.
Early 2019 we built a dedicated training suite. This environment is used for daily team briefings, material and product presentations and internal certification qualification training.
Our unique internal certification program has been developed to formally recognize current skill levels and enable staff to receive further training to gain new skills which create higher confidence and a greater feeling of self-worth.