This is the company ethos – something we abide by, whether it's internally or externally…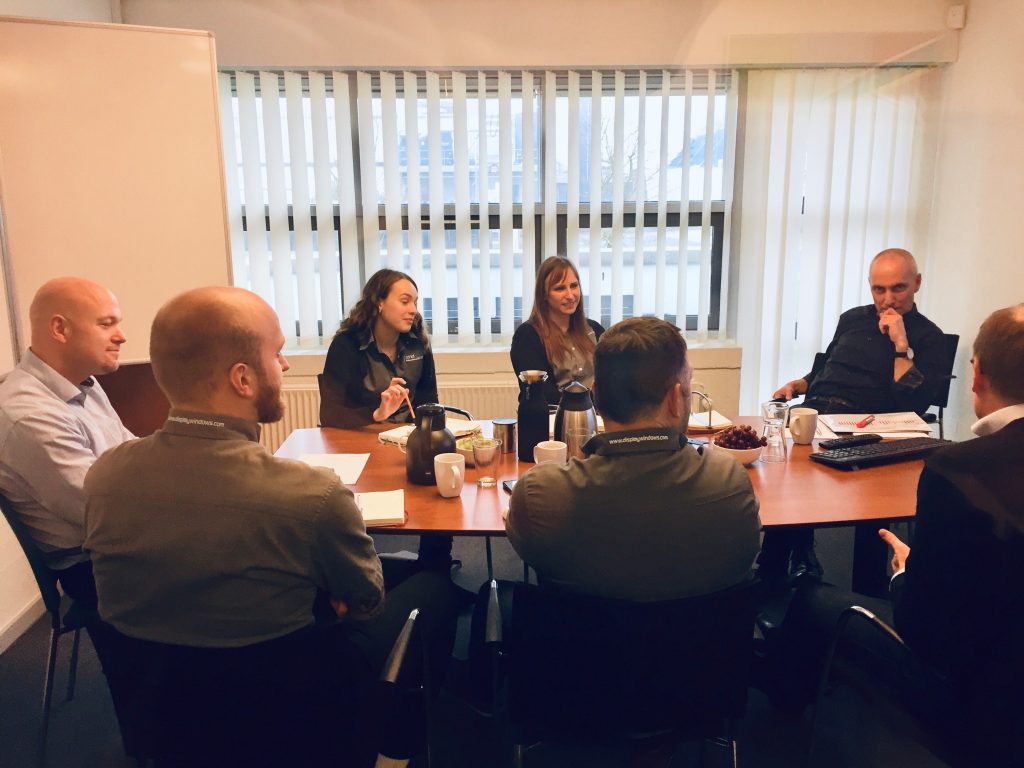 Back in February the sales team went to visit our partners PSC Denmark for a training workshop and supplier meet & greet.
Whilst they were there, they learnt more about PSC, met their new staff and were involved in a training workshop which was based around the Solaris material which Panel Graphic are the Sole UK distributors for…
We consider, closely working with our customers and suppliers to be a key factor of our success. Our strong relationships make working together so much easier.
Our strong & open relationships with our suppliers give us excellent product understanding. This is in turn relayed to our customers, as we have the most up to date information & newest materials on the marketplace to offer them as solutions.