Panel Graphic have been very lucky to showcase the stunning McLaren 570GT on site.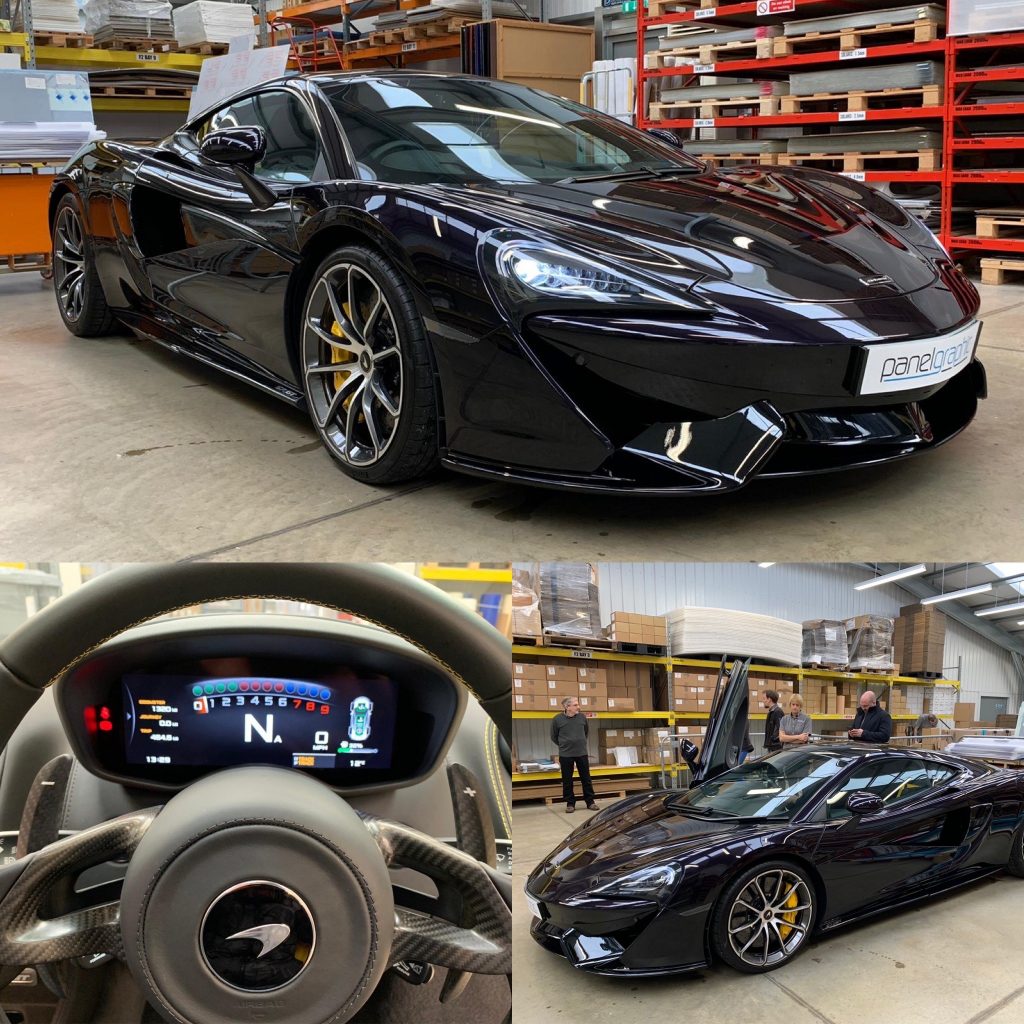 Debbie and Nick Panel Graphic's highly experienced Printing Technicians have spent many years printing Automotive displays for our blue-chip customers including McLaren, this week they had the opportunity to get up close & personal to the £200,000 supercar that was presented to the team in our Norfolk manufacturing facility.
The company has always had a strong emphasis on product engagement with staff.  By seeing the end products in finished environments, all staff really find this beneficial. As it makes them understand the importance of quality and gives them a huge sense of pride & satisfaction. You can see the pride in their faces!!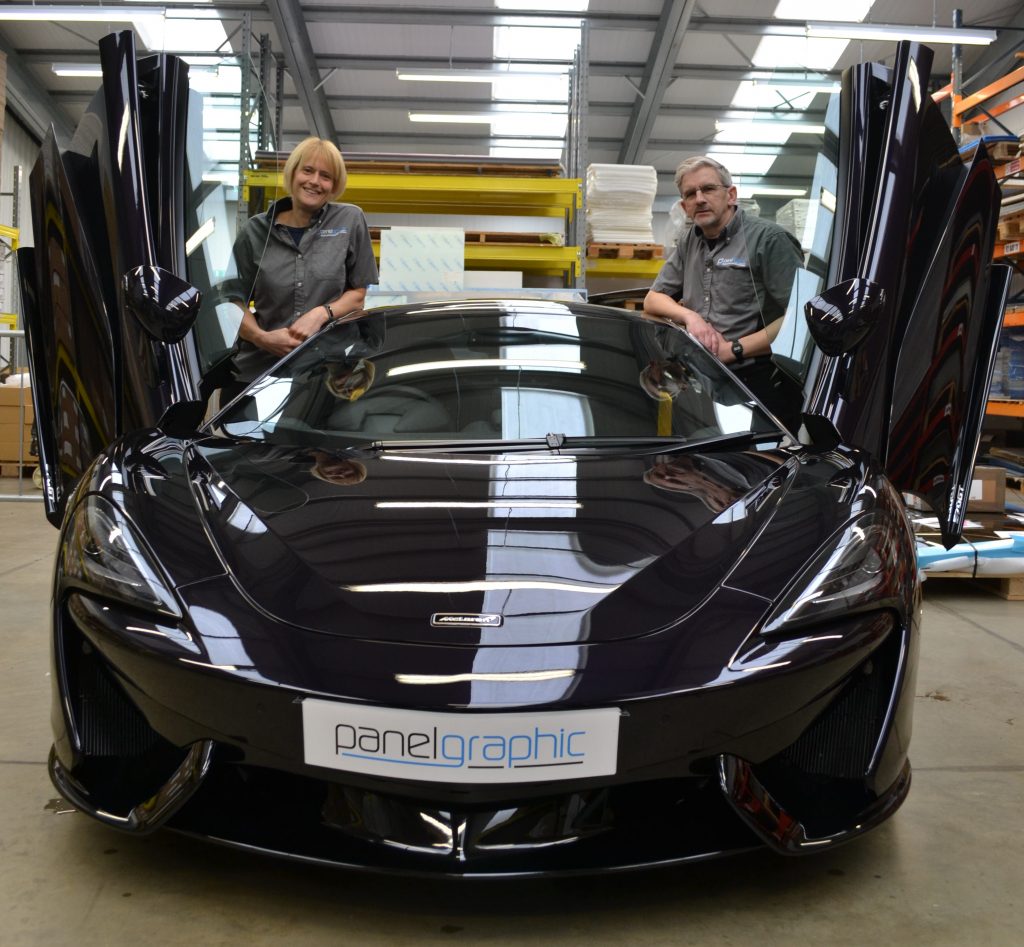 Since it's release in 2015 over 300 have sold in Europe.