Today we hosted a small open house accompanied by a select few of our dearest customers, suppliers, associates & family to join us for our Queens Award ceremony.
Steve was awarded his Queens Award Bowl from Lord Lieutenant Lady Dannatt & Henry Cator OBE Deputy Lieutenant.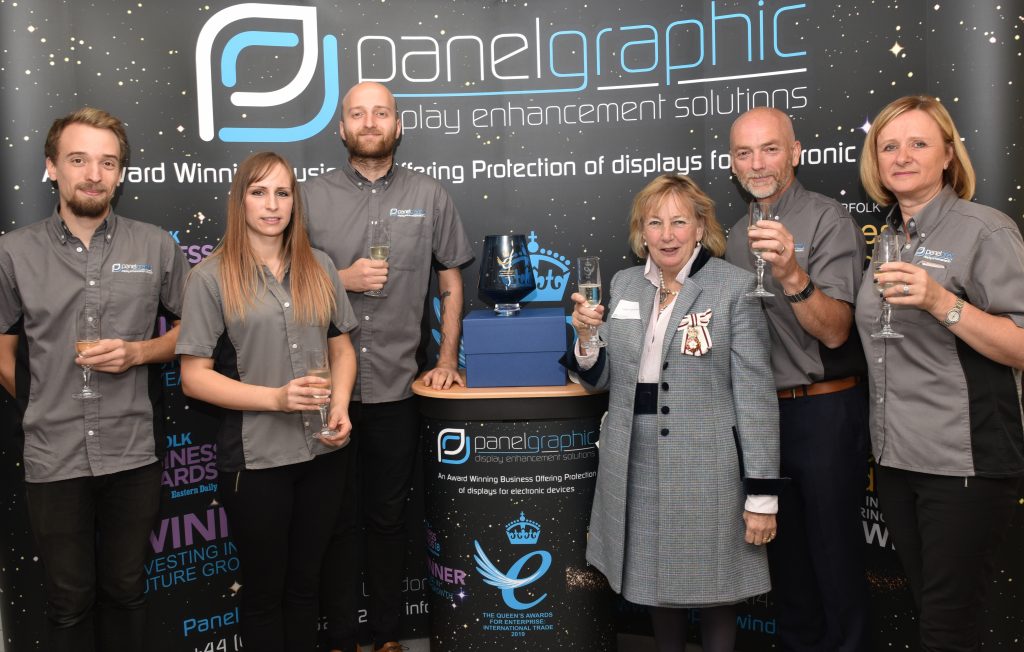 What the Queens Award means to me and my business!
Imagine being 30 years old have a good job, in fact the same job since leaving school with a wage just about enough to support your 3 small children of 6, 8, & 10 years old. Well that was me in 1998. I had been married for almost 10 years with a fabulous supporting wife and nice family home.

But:
Yes I just felt something was missing, life just did not feel for-filling enough or perhaps should I say challenging enough! Some of us like to follow some like to lead and then there is the rest of us who take calculated risks and make new things happen, I've always been creative and being your own boss is one of the most creative things you can do in employment as it's your path your vision that can create a business entity you can feel proud of and hopefully a place where your staff can belong and feel proud of too.

The journey has had its ups & downs, after all if you don't have the downs you can miss all the ups, my biggest personal achievement has been working with my children and now even more fabulous wife of 30 years, as the 3 children grow along with the business I sincerely hope they get as much out of their roles as I have, I wouldn't want this employment to hold them back, what I am saying is if they ever feel how I did in 98 then I would support them all the way, to make their own way their own decisions, but today they are all extremely vital parts of the companies success and key to its bright future, and it's this I am immensely proud off.

Good companies need even better people, well I've been blessed with some of the best in financial and sales roles, I've had the constant support of Aaron the Sales Director for the past 20 years, he was actually my first employee yes even before the wife, his focus and dedication has been there every single day, I would like to think his attention to detail was inspired by me, but I just think that's the way he is and if anything he's rubbed off on me.

I've always valued employees, if they work for me then they are good! Perhaps the very best capable of the work that is required, if they aren't when they start employment with us we will actively support and train them so they can become the best, my personal vision is all staff gain total fulfillment & job satisfaction by promoting good staff welfare and working conditions creating teamwork and high morale throughout the company.

Well some 21 years after the decision to throw caution to the wind and go it alone, this Queens Award has been awarded to my company and who would of thought that me getting the Norfolk Director of the year 2018 could of been topped, well this has done just that, as it recognises the whole companies achievements awarded by the United Kingdom's most prestigious and highly respected authorities and enables us all to think about what we have collectively achieved to date and gets the whole team focused to make positive successful change into the future.

In short: I am Proud beyond words……..

Steve Earl, Director of Panel Graphic