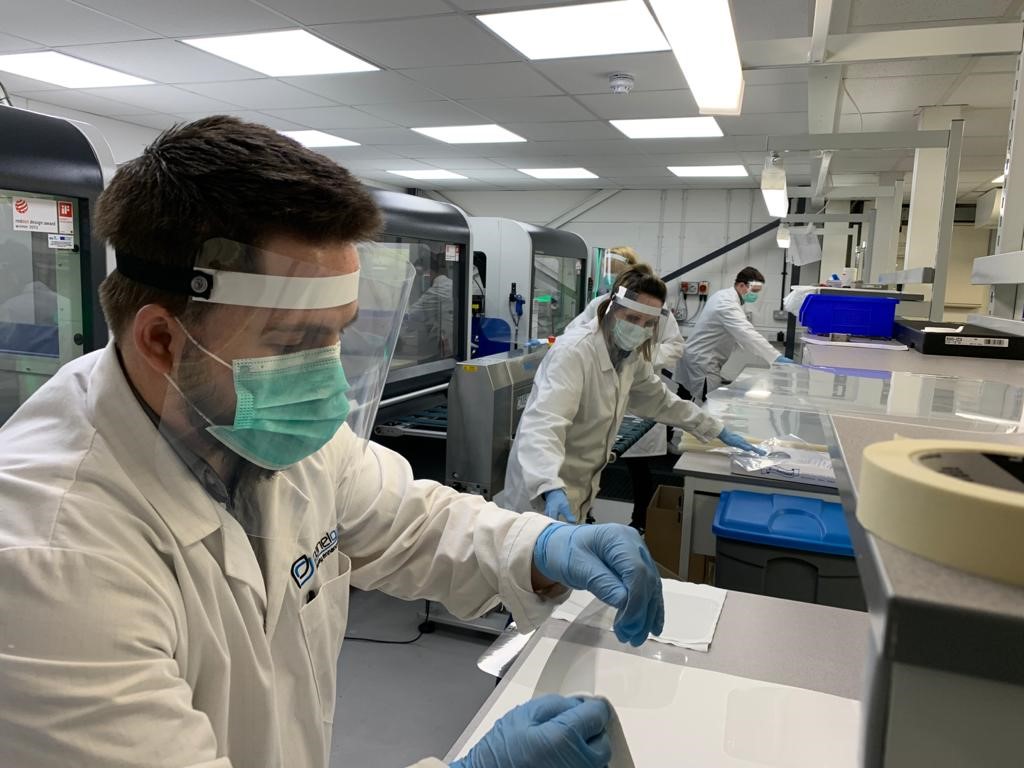 A gofundme page has been set-up to help support an amazing family-run business from Loddon Norfolk, who can manufacture up to 10,000 COVID-19 Face Shields per day, at no profit to them what so ever.
We are asking for donations not only for the production of these shields but also to put towards the 20+ volunteers who have offered their services to us. The donations will cover their expenses such a travel, lunch, time & fuel for deliveries they're making across the country.
Panel Graphic Ltd which is usually plastic fabrication specialising in display enhancement windows has made a production switch to solely manufacturing visors. The material used to manufacture these have been approved by the NHS & cost £1.95 + VAT each to produce.
Please donate something now – even if it's £2.00 to cover the cost of one mask. Your contribution will make a difference