CASE STUDY: ASTON MARTIN VALKYRIE
Panel Graphic are delighted to be chosen for the intelligent steering wheel display for this highly advanced, phenomenal car. As a result of our outstanding Optical grade, colour correction filters together with the Optiguard™ hard coat formula we were able to provide the perfect solution for the Aston Martin Valkyrie.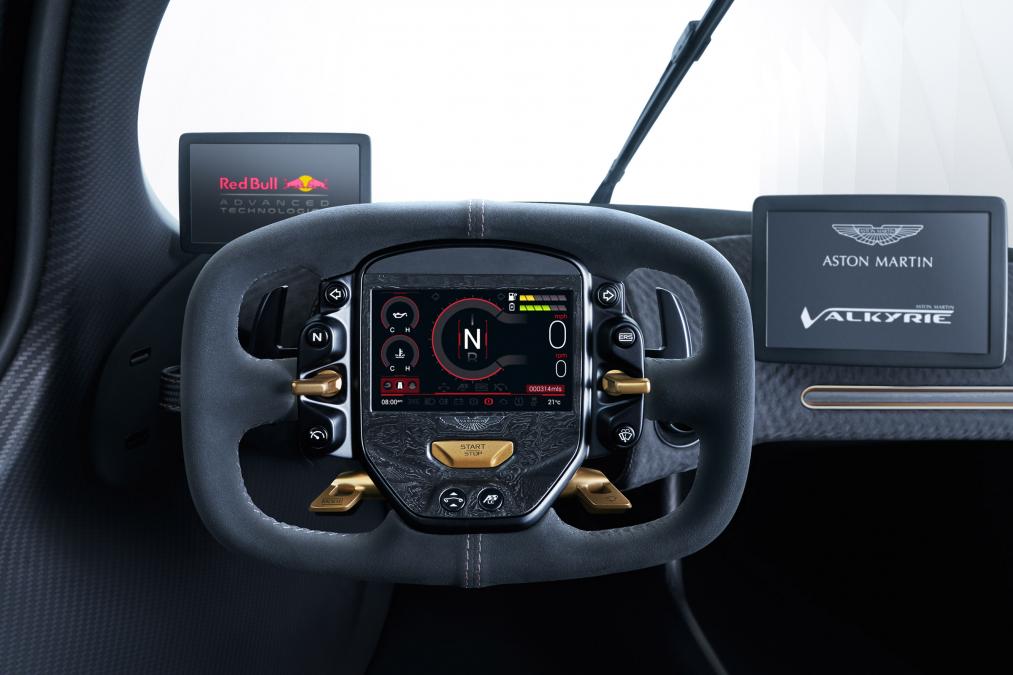 The Valkyrie has over 1,000 Brake Horsepower. As a result, the manufactures required an adhesive which was always going to securely hold down each component. Therefore, Panel Graphic proposed a high-performance 3M VHB gasket with excellent adhesion, high tack levels & outstanding durability that was perfect for the project.
The Valkyrie isn't just a jacked-up road car on F1 power figures, but a car with chamfered edges for the road!
All 150 cars were sold out extremely quickly. This shocked many people because each car costs over £2.5 million!  Aston Martin has announced they could have sold the Valkyrie 6 times over, perhaps it's all due to the impressive steering wheel display! 🙂