As you know when Covid hit the UK we became very involved with the manufacture of PPE. Over several months when the country had very little we felt we did our part to help protect our local front line workers. Along with those who were most vulnerable in our community.
12 months on all the required PPE supplies are in place and there is no longer a need for UK business to manufacture. We feel we all have some responsibilities to those countries who are way behind us or only now getting the full Covid 19 pandemic effect.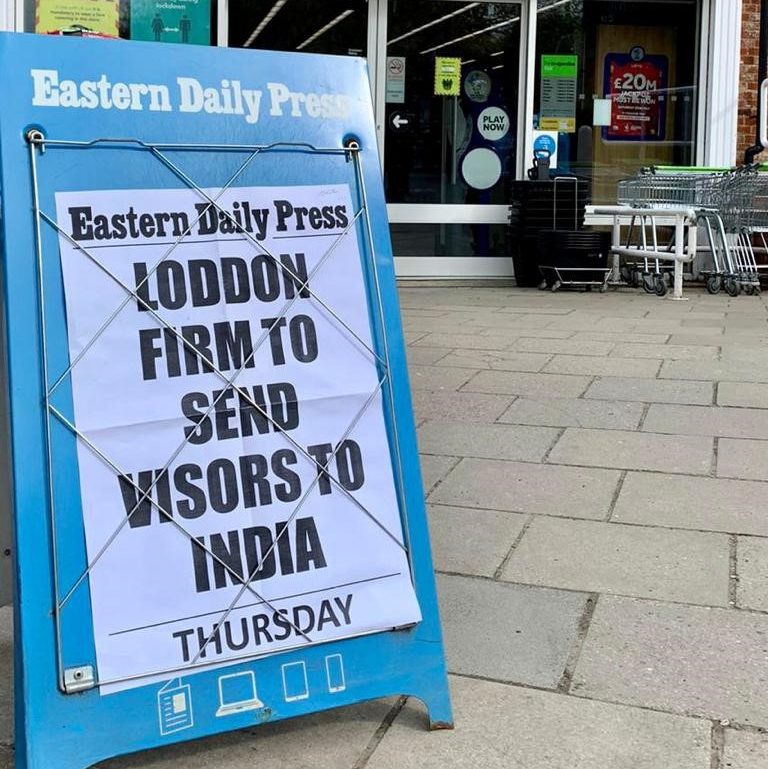 Full Steam ahead!
Approximately 1 week ago MD Steve was approached by a member of my staff asking if it was possible for us to help his home country of India. We are all seeing and hearing the terrible news but so few of us can actually do anything about it.
Steve Said

I pondered for a short time and said OK yes! Let's do something if we can. I know our help will only be very little but if it created a start of some support then our actions would be very worthwhile.

My first step was to make contact with a leading Indian Diocese Vicar  located in Mumbai. He was delighted we can supply some very much required PPE so we agreed to donate 12,000 clear face visors and will cover the Air freight costs to get them there as quickly as possible. All the visors will be distributed to front line workers in Mumbai with the support of the Chief Minister office of the State of Tamil Nadu.
 
I feel strongly "until we are ALL safe no one is safe". 
The anticipated cost to the company is around £20,000. We will use some of our previously donated Covid funds to help cover the relevant freight charge.   
Jomy Mathew Thomas is the company's Goods in Despatch manager. He originates from the southern part of India, Kerala. It's one of the popular tourist areas he also has great roots on other southern part of India called Tamil Nadu. His wife is from there and he graduated with a aeronautical engineering and Quality post graduate diploma from there. He has lots of friends and contacts still in India. 
He's delighted and proud to be working for a company that is willing to help his home country at a time of great need.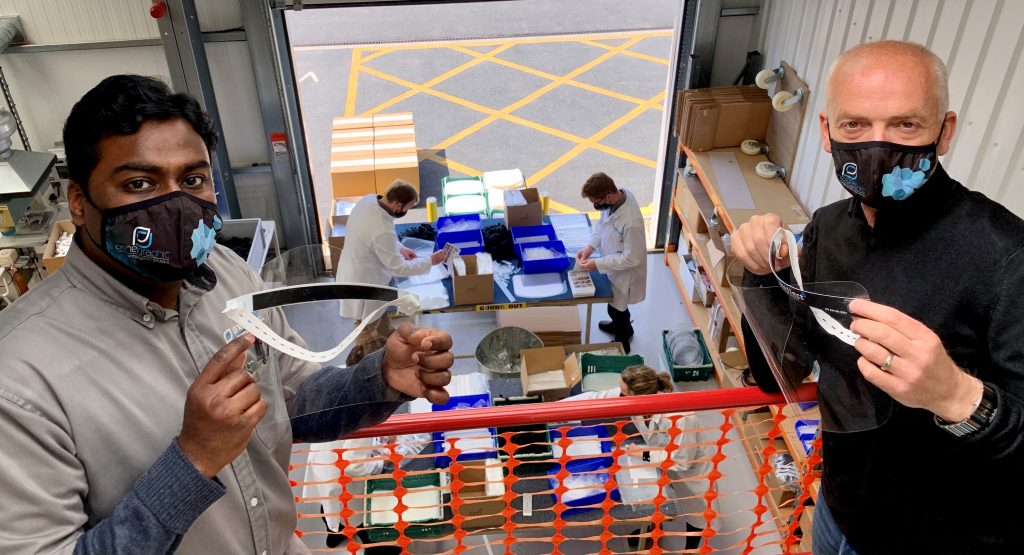 Humanitarian Aid to India 'Why aren't we doing more?': Boss sends £20k in visors to India's frontline
The boss of a family-run Norfolk business is spending £20,000 to send visors to frontline medical staff in India as the crisis in the country worsens.
The true number of deaths and cases in India is largely unknown…