We are happy to be celebrating with Coating Line operator Martin for his 30th birthday earlier on in the week.
Tuesday 25th February 2020 Martin Turned 30! Unknown to him, the team had been secret signing his card and putting together a small collection. Later in the day Martin was called up to the office to accept his gift from Carly!
The collection was put towards a bottle of Remy Martin 1738 Accord Royal.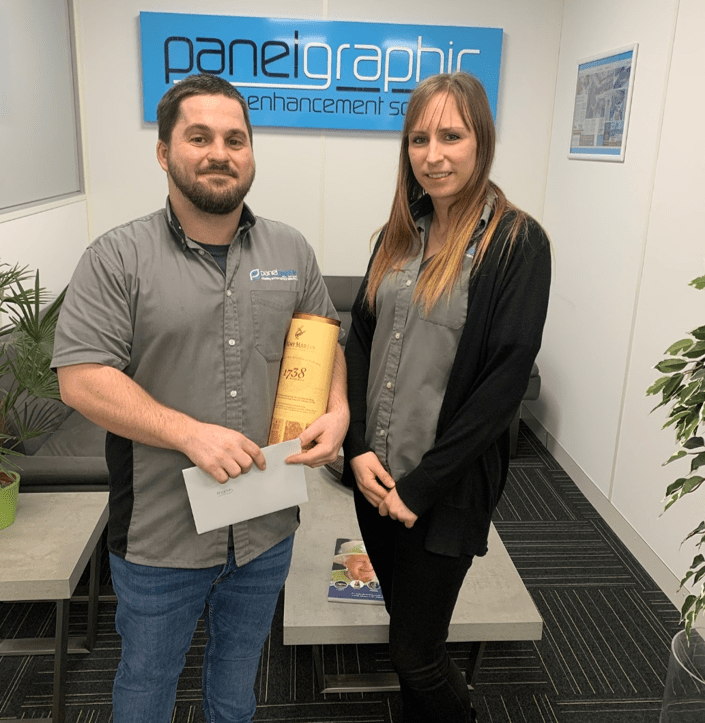 Happy birthday again Martin from everyone at Panel Graphic!