We are very pleased to announce that we were one of the winners for the Changing Lives Special recognition award at the 2020 EDP Norfolk Business awards.

We are absolutely over the moon for receiving this award, and we'd like to give a big virtual thank you hug to the 200+ individuals who gave their time, energy & commitment selflessly to help others.

By accepting this award I can formally thank every team member, contributor and Volunteer and confirm we did the right thing. It also sends a signal to other businesses that in times of need, they can do the same. Proud beyond words.

Steve Earl, Managing Director.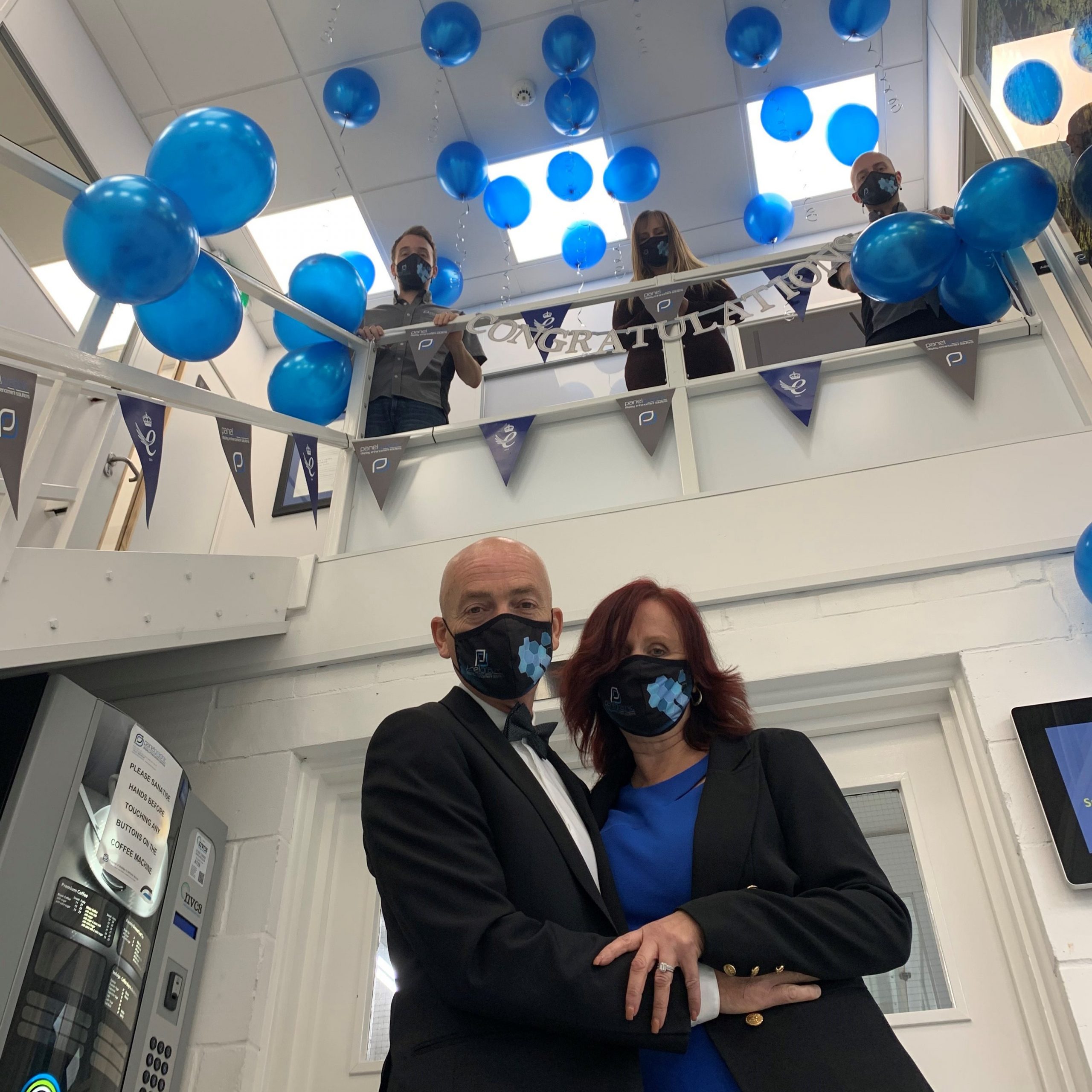 In addition, it's really great to be formally congratulated on behalf of Her Majesty The Queen through HM Lord-Lieutenant of Norfolk Lady Dannatt, MBE.
The Lord-Lieutenant is the personal representative of the Sovereign in Norfolk. She represents Her Majesty The Queen on a wide variety of occasions which merit Royal support and which celebrate significant achievement in the public, private and voluntary Sectors.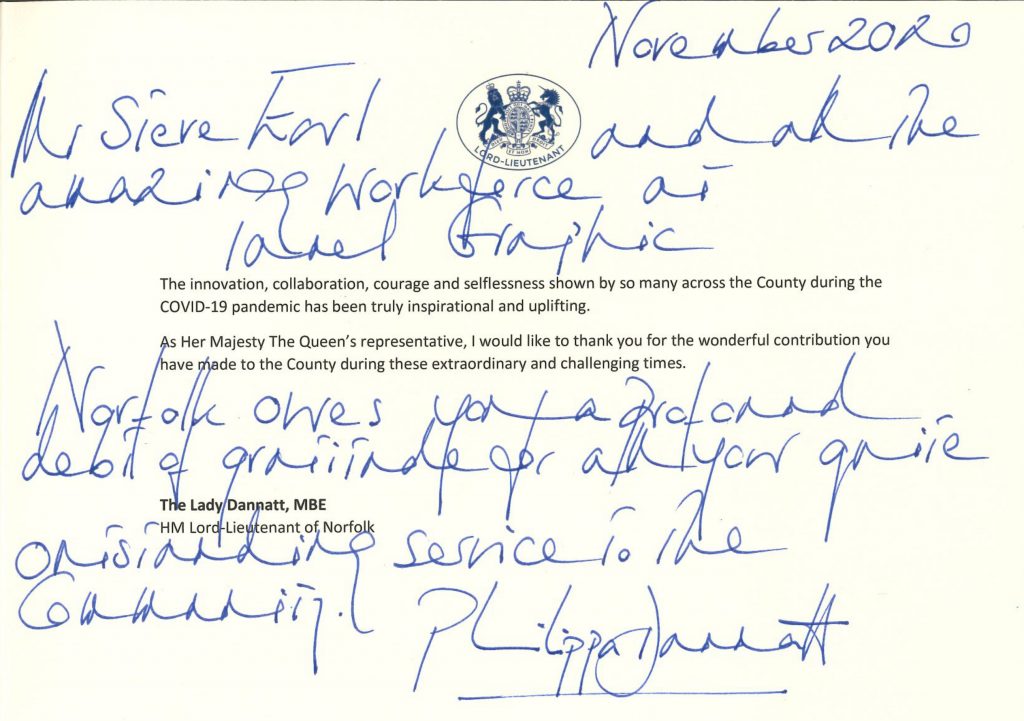 We are also very happy to announce that we were a finalist for the Employer of the year award.