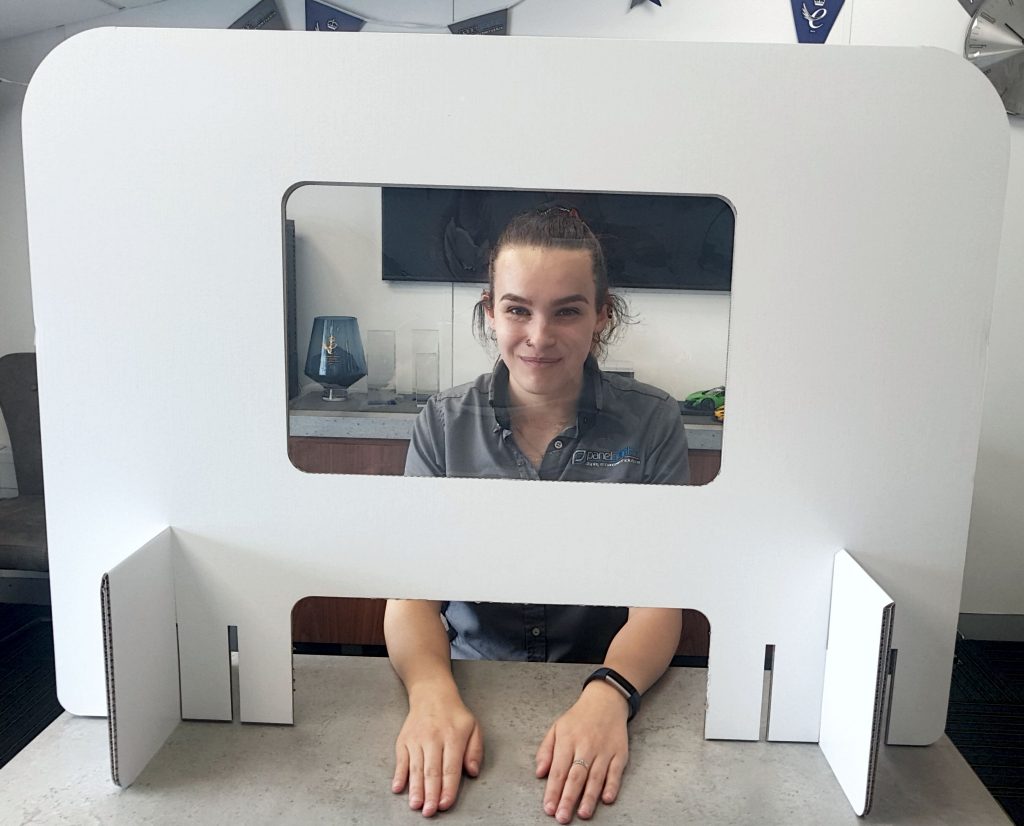 Panel Graphic Ltd are happy to announce the release of our Enviro™ Desk Screens.
The Enviro™ Desk Screen is manufactured from strong 100% recyclable material! Using innovate design and heavy-duty white laminated card Panel Graphic have manufactured desk & walling systems to suit low cost budgets for all.
Small – 1000mm x 750mm: £9.99 + VAT each
Large – 1000mm x 1500mm: £22.50 + VAT each
In addition, the small slot at the bottom comes filled in & is removable at any point. The central window is made from clear polypropylene.