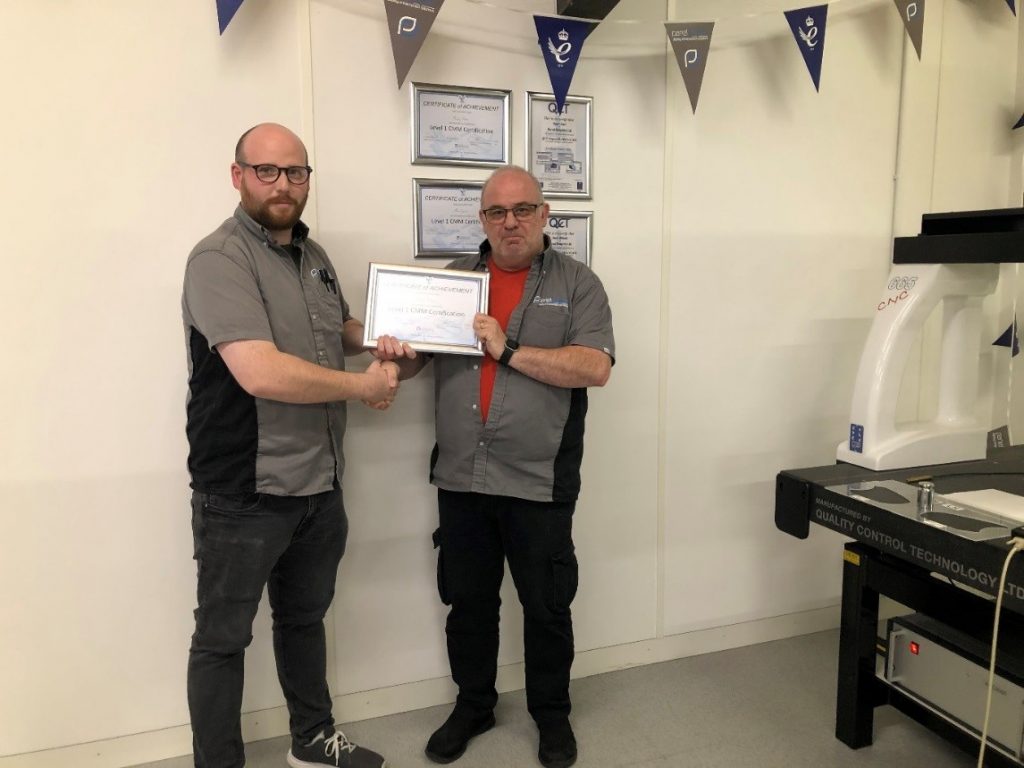 We are pleased to announce that we have another graduate from our CMM certification Program!
CNC Operator David Neve has joined the Panel Graphic team in 2017, since then he has demonstrated a willingness to learn. This has seen him through to the successful passing of his Level 1 certification!
Dave is now our third operator to pass our new internal CMM certification. He has shown a great deal of determination and focus to pass and I'm sure he will now want to take on our other certifications.

Kent Wilson, CNC department project head.

About our internal certification programs.
Early 2019 we built a dedicated training suite. This environment is used for daily team briefings, material and product presentations and internal certification qualification training.
Our unique internal certification program has been developed to formally recognize current skill levels and enable staff to receive further training to gain new skills which create higher confidence and a greater feeling of self-worth.