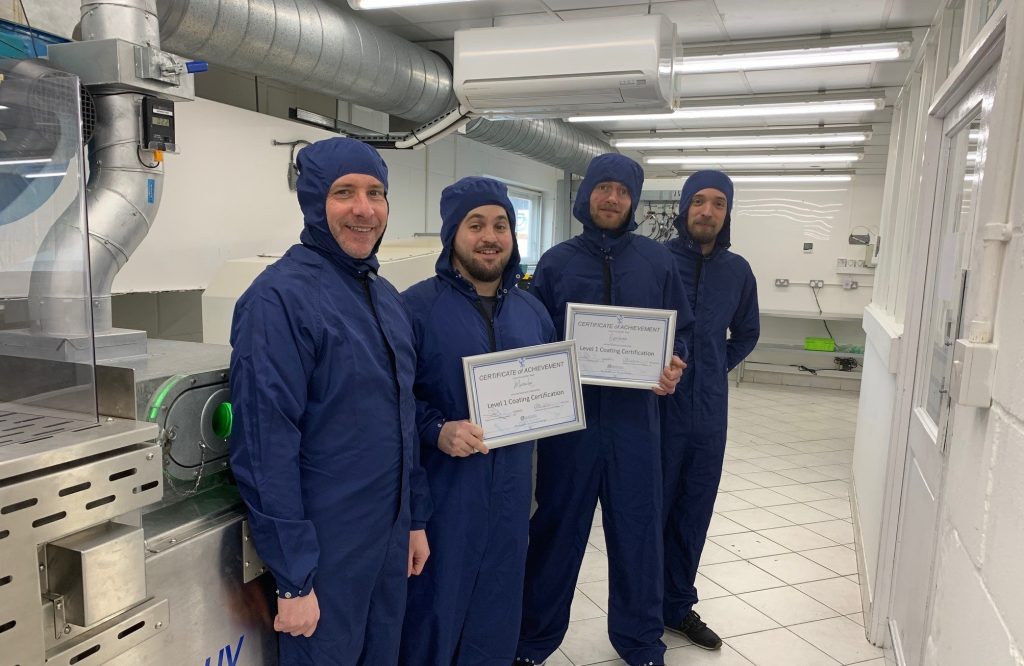 We are very pleased to announce that after 3 years of being a part of the Panel Graphic team, Martin & Ryan have successfully passed their Level 1 Coating certifications.
Since joining the company in 2016 both Ryan & Martin have been working in the coating line and have both shown great progression and willingness to learning new skills.
Production Manager, Dave Skipp Said:
"Martin and Ryan have progressed well within their roles therefore they have passed  Level 1 coating; they are both well on the way to passing level 2 within the next month. Keep up the high standards guys and keep progressing."
Congratulations guys, from all the team!