We are very proud to announce that some of our longest serving machinists have been officially signed off for Level 1 CMM certification.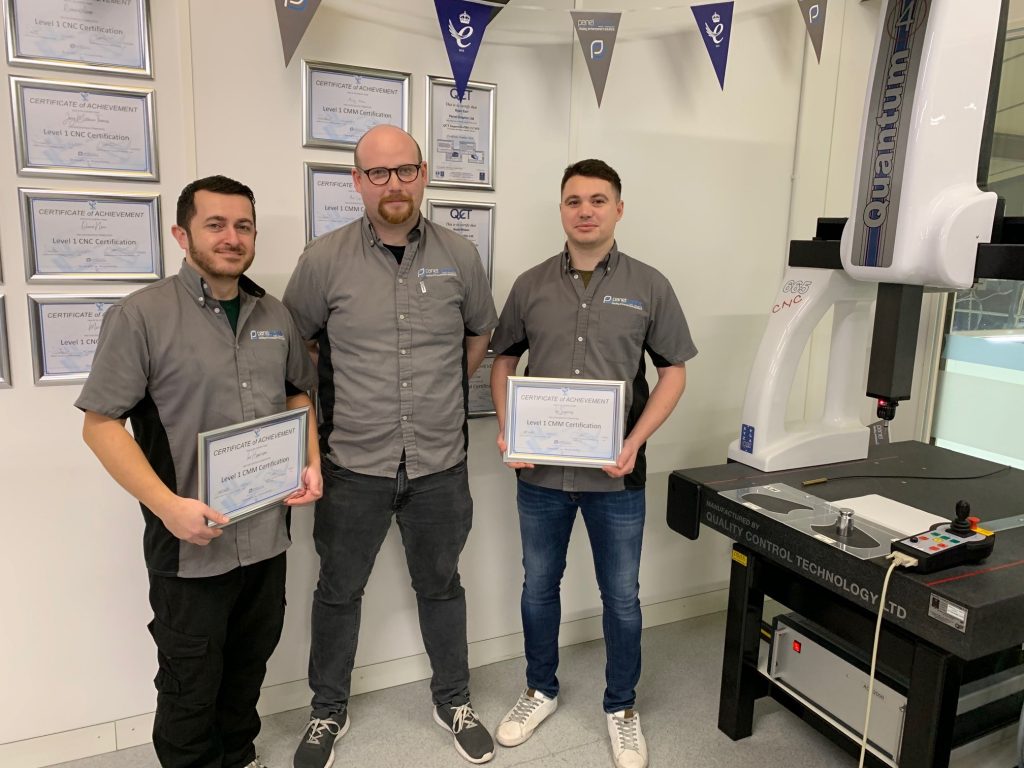 Not long after passing their CNC certification, Ian & Lee have successfully passed their CMM Level 1 certifications with flying colours!
Congratulations boys, from the whole PG team!
About our internal certification programs.
Early 2019 we built a dedicated training suite. This environment is used for daily team briefings, material and product presentations and internal certification qualification training.
Our unique internal certification program has been developed to formally recognize current skill levels and enable staff to receive further training to gain new skills which create higher confidence and a greater feeling of self-worth.