Congratulations to Joe & Jomy for passing your Level 1 CNC certifications!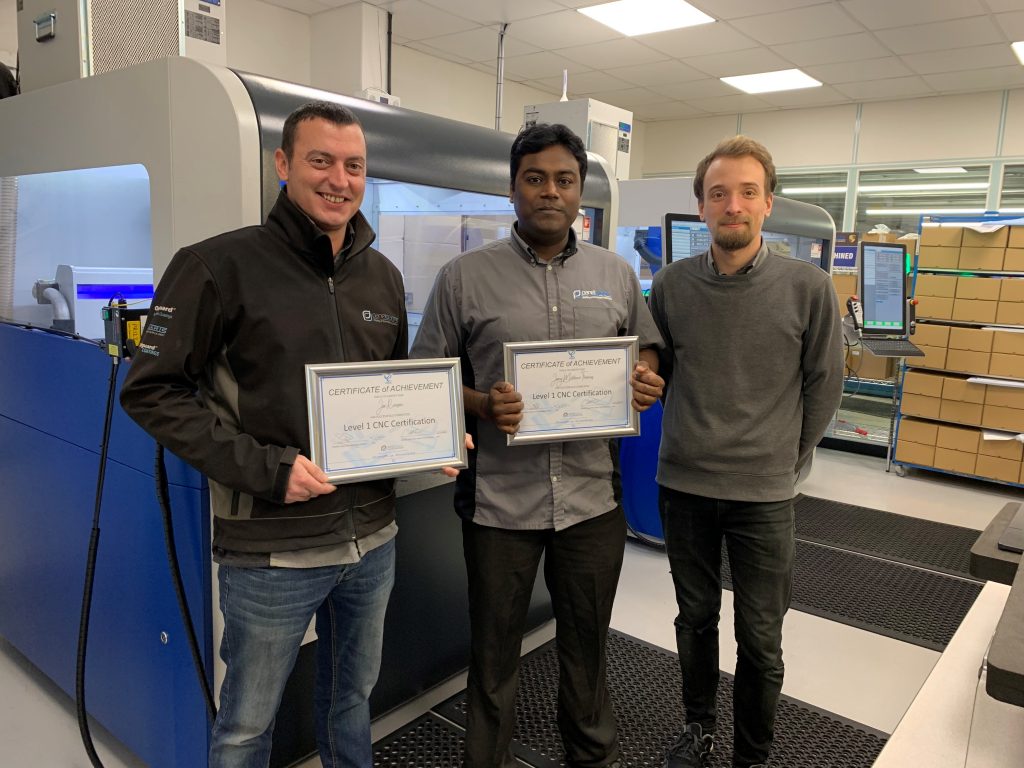 Both Jomy & Joe started with the company in June 2019 and since then have shown a great attitude and strong willingness to learning the ins and outs of the CNC machines. It makes us very pleased to announce that Joe & Jomy have successfully passed their Level 1 CNC certifications!
Examiner, Ryan Earl Said:
"Joe & Jomy have both shown an excellent attitude towards learning the in's & out's of using the Datron CNC machines. They have also shown a keen interest in progessing to Level 2 in the future"
Congratulations guys, from all of the team!