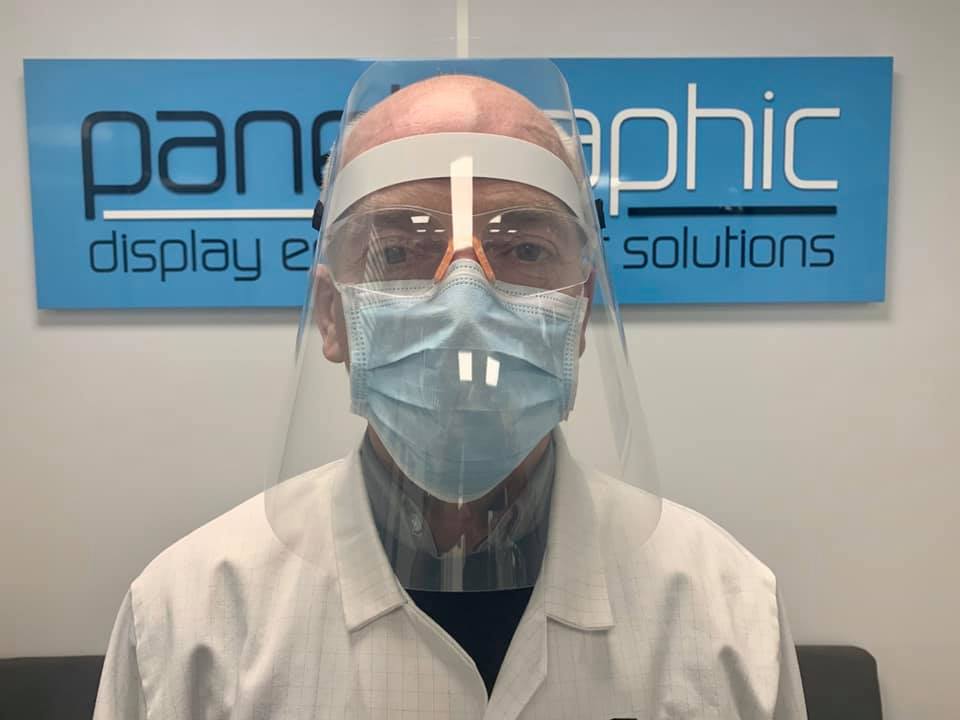 As of Wednesday 1st April 2020 the team here have been geared up to produce 4000 no. COVID-19 Face Shields a day for as many front line workers as possible.
The project started at the start of the week (Monday 30th March 2020) when we had secured an order from the Norfolk County Council to produce 20,000pcs. At this point we only had enough material to produce this many visors.
Later on that day we were advised by one of our local suppliers that there was more material available to produce an additional 80,000 visors but we didn't have any order coverage for them. If we didn't secure this material it would have been shipped out of the country, never to be seen in the UK for at least another 8 weeks!!
Knowing we couldn't let this material escape us, we went to Facebook and asked the public if they may be able to put us in contact with anyone at our local hospitals, i.e Norfolk & Norwich University Hospital.
We put the Facebook post live at 11:07am Wednesday morning:
Thanks to the incredible 1500 shares this post has had, we have been able to secure a contact at the Norfolk & Norwich University Hospital; who have be able to place an order with us for 10,000 no. of our Covid-19 Face Shields.
Including this order & the original Norfolk County Council order of 20,000pcs we have sold over 80,000 face shields since the social media posts went Live.
All of these orders are being supplied to front line defense of Covid-19 – This being: Hospitals, Local Medical centre's & surgeries, Care Homes, Ambulance services & so many more! We have also had members of the community wanting to purchase our MOQ of 100pcs to donate to local health care services.
We are now trying to source more material to keep production going. Today the team have been working hard to try and secure enough material to manufacture another 100,000pcs, again all to sell at cost as we can see these are desperately needed here in the UK!